Today Bose announced their first True Wireless headphone product, which they are calling the Bose SoundSport Free Wireless Headphones. If you haven't figured it out by the name, they have decided to go after the athletic user by offering water resistant in-ear buds with retention. But does the $250 price tag mean you're getting your moneys worth, or are you paying extra for the Bose name?
The Feel
As is customary with the category, the Bose SoundSport Free Wireless Headphones come with a charging case. So you get 5 hours of playback time from the headphones themselves and an additional 10 hours from the case. By contrast both the JBL Free and Apple AirPods give you 4/5 hours in the buds but 24 extra hours in the case.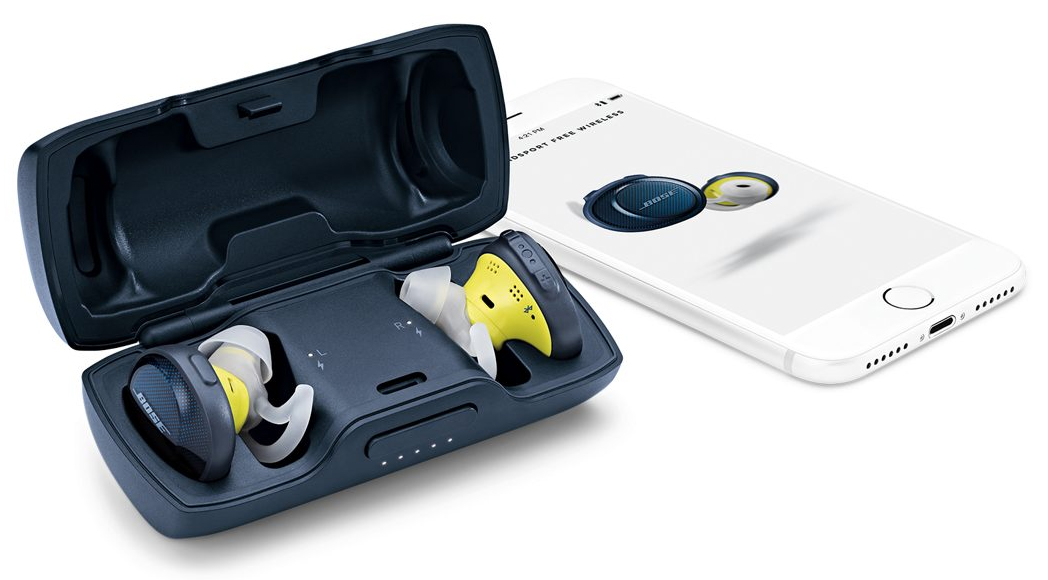 The StayHear+ Sport tips come in 3 sizes and extras are available to purchase should you lose them ($10 for 2 pairs.) The design is good and should keep them locked in nice and tight for most even while jogging.
They are IPX4 rated, which is decent enough to keep most liquids out unless submerged.
The Sound
We have a little joke in the industry. It's not fair but it's true. It goes like this:
"No highs, no lows? It must be a Bose."
Har har.
What that joke implies is that Bose products are tuned heavy into the mid-ranges. No twinkling highs, no thumping bass, just good ol' vanilla middle of the road. Perfect for the customer in the heartland of the US, but if you have any funk/metal in you at all then you would likely prefer another tuning style.
The Pricing
Since Apple legitimized True Wireless technology with the Apple AirPods in 2016, the other big headphone manufacturers have been playing catch-up to get into the category. And since there are a million low-end-barely-functioning models out there, they had to consider carefully where they would place themselves in the market.
In true Bose fashion, they have decided to be the top dollar offering, by making their SoundSport Free Wireless headphones $250. Now look, I like Bose. I do. They make good stuff. But honestly, that price is just an eye-gouge. The JBL Free Wireless headphones, which have nearly identical performance and features (and in some cases better) are $100 less. Thats a 40% difference!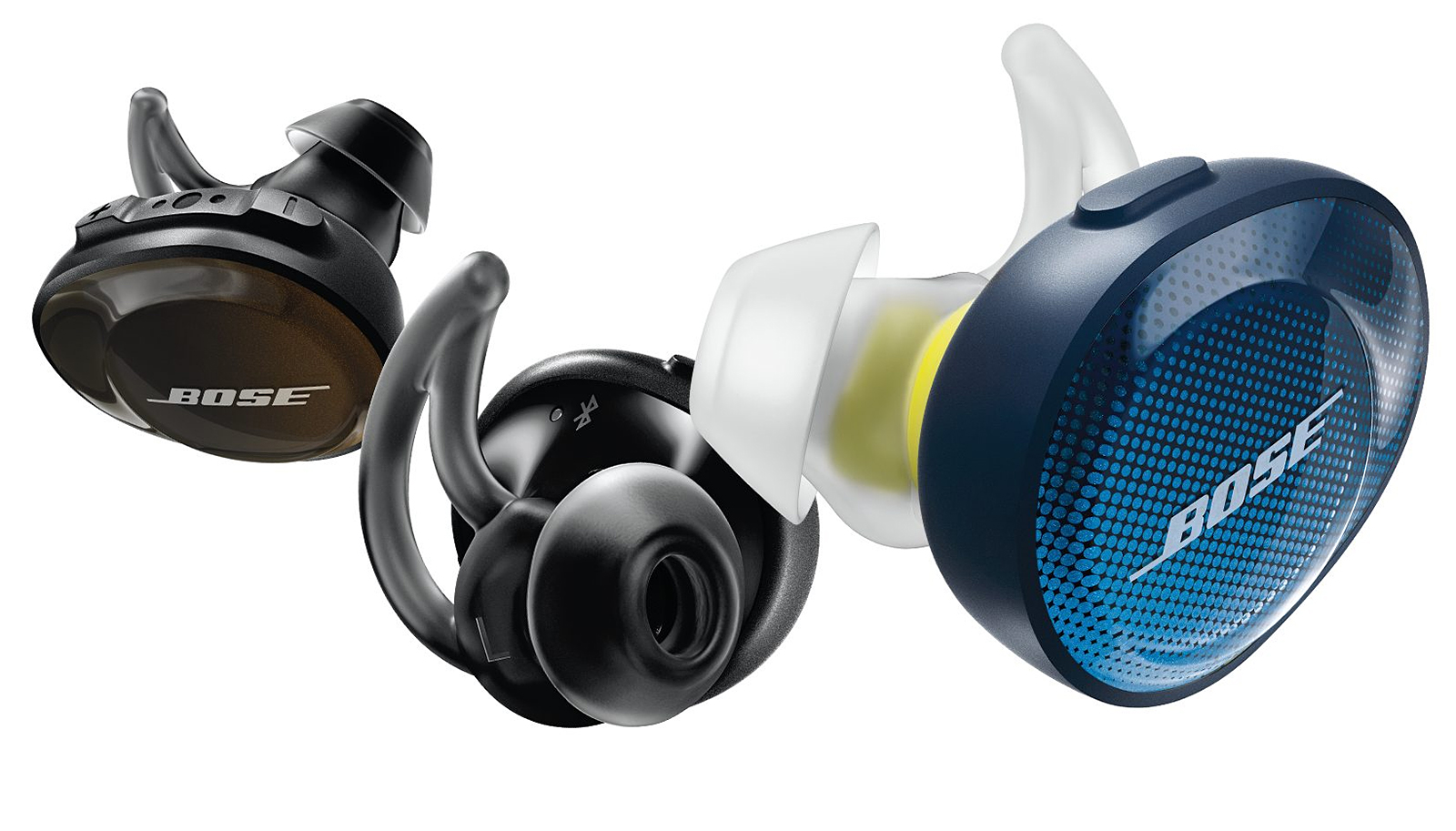 We can dive into the minutia about what headphone does what and how and blah blah but the bottom line is this, it's just not $100 worth of difference. Look I get it, you don't buy a $200 pair of jeans because they are way better than $40 Levis. You buy them for fashion and brand name. It's the same thing with these Bose SoundSports, just know that when you are going into it and don't kid yourself about it.
The Bose SoundSport Free Wireless ARE Good Headphones
Ok, now that I'm done bashing Bose for their pricing it should be stated that these are actually really nice headphones. In many ways they are among the best you can get in the True Wireless category. The Bluetooth connection protocol on these seems very good, initial impressions are stating that audio drop-outs are not an issue as they are with the cheaper products.
But…(here we go again) thats probably because the antenna sits an inch and a half off your head. These things stick out like Dumbo ears.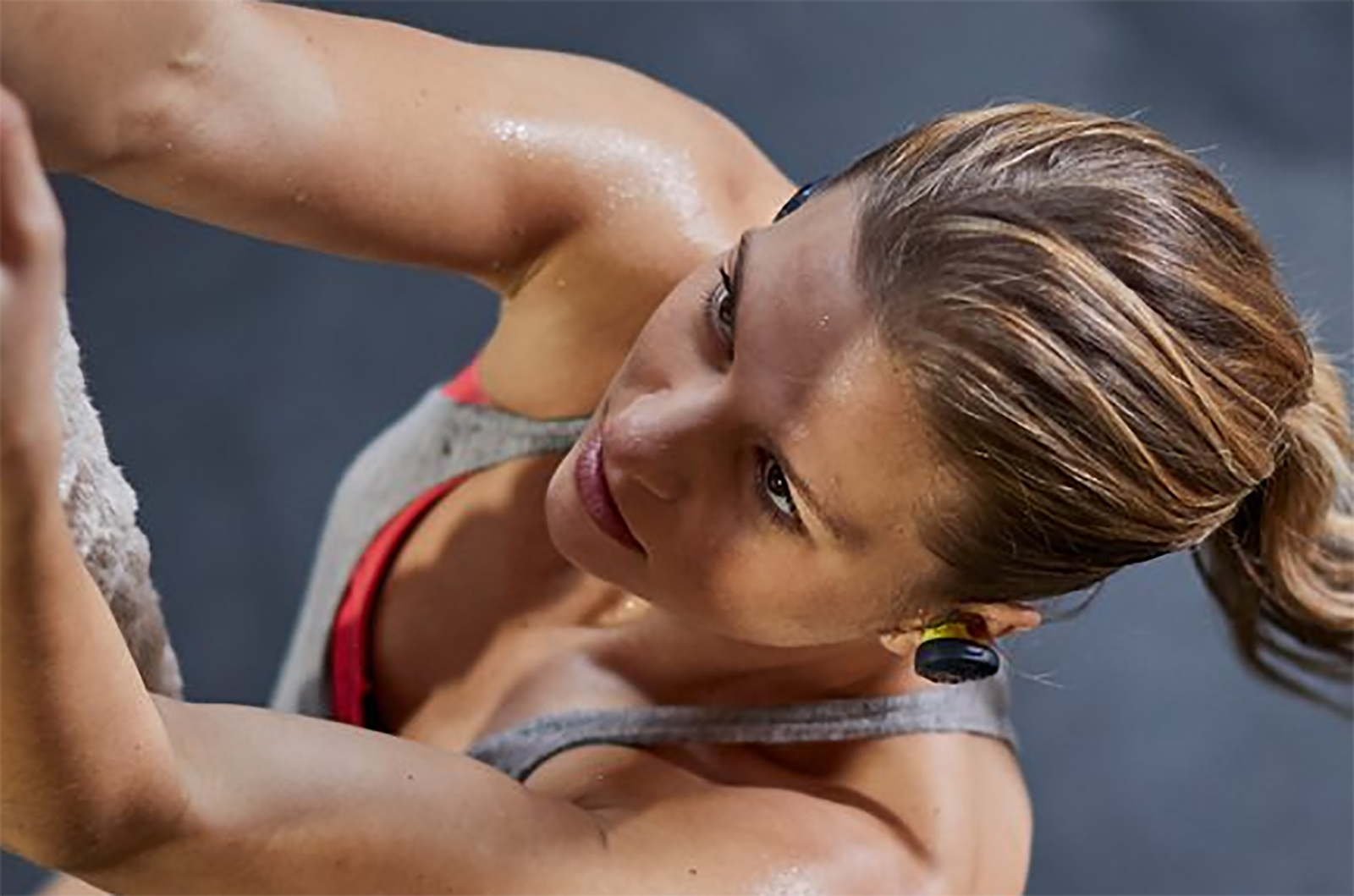 Seriously they are ginormous. BUT one could argue that their size is part of the reason why they function they way they do. Lots of space for batteries and buttons and so forth. So if you aren't concerned with wind shear then by all means, rock em'.
Where to get them
$249.99 direct from Bose.com: Free shipping & 30 day returns
$249.99 from Amazon.com: Prime shipping available
$249.99 from BestBuy.com: Free shipping or in-store pickup
---
Conclusion
All told Bose has done what they always do, make very good, more or less top-of-the-line headphones that you pay a premium for. Are the SoundSport Free Wireless Headphones innovative? No, not really. Will you like them? Probably, yes. But if you are budget conscious then I would look elsewhere.
The Bose SoundSport Free Wireless Headphones are available to pre-order now and will ship late October.