Alexa is great, and is the best Voice Assistant available in the market right now. It also is the most prevalent. But Alexa's range has been limited since it's only lived in a few tinny speakers thus far. No longer. Harman Kardon has come along and made Alexa sound awesome, with the Allure.
The Alexa
First off, we should talk about Amazons Alexa, which is built-into the Harman Kardon Allure. If you don't know already, Alexa is a voice activated digital assistant. You talk to it, and it can do stuff like play music, set alerts, order products, tell stories…the list goes on and on.
Up until this point Alexa has only lived in tiny little speaker boxes like the Echo and Echo Dot. Although they give you a cheap way to get into the ecosystem, those devices lack for performance if we are talking about music.
Harman Kardon saw that need, and decided to partner with Amazon to make the Allure…and the world now is a better place.
The Allure has a  built-in 4-microphone array with far-field voice recognition, which enables Allure to hear you from across the room. This is also a big upgrade from the other choices available.
The Feel
Harman Kardon makes premium products and the Allure is no exception. It's design language is similar to other Harman Kardon products from years past, most obviously the Soundsticks speakers, which were designed by Jonathan Ive from Apple and on permanent display at the Museum of Modern Art.
It's known in some circles as the "Jellyfish" design. Needless to say, the Allure will be carrying that mantle in 2018.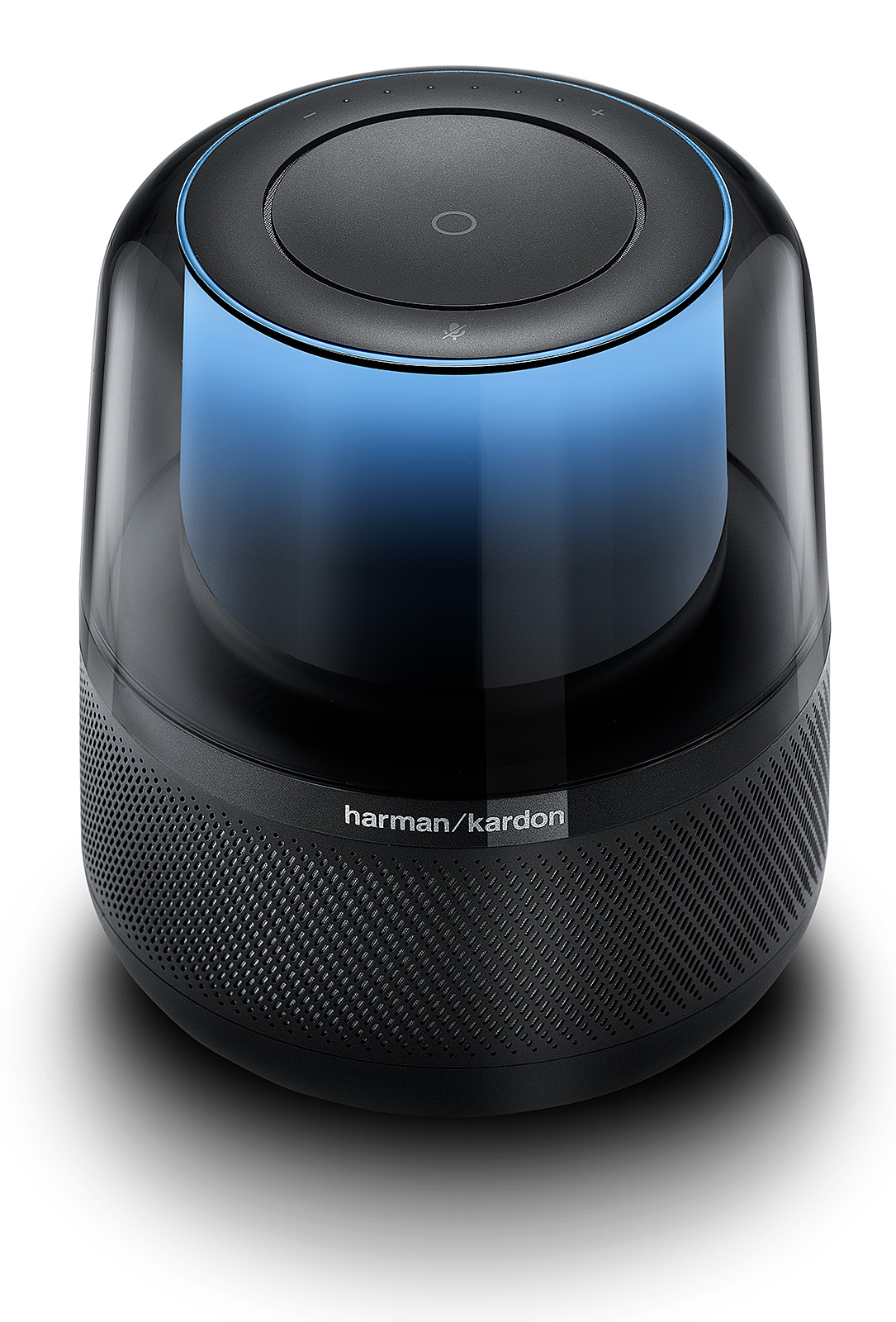 The Harman Kardon allure is made from a clear poly dome which sits atop a single milled piece of aluminum. It's a subtle design which will fit well into most decors without being too distracting.
As is standard with most Harman Kardon products, the speaker grille is adorned with HK's icon "slash" which was taken from their logo and began being incorporated into their products a few years back.

Touch sensitive controls adorn the top of the Allure. No mechanical buttons to be found. Along the top is the volume control, the Action button, and the microphone mute. On the back is the Bluetooth pairing button. Yes, Allure is a Bluetooth speaker in addition to a wifi enabled audio device.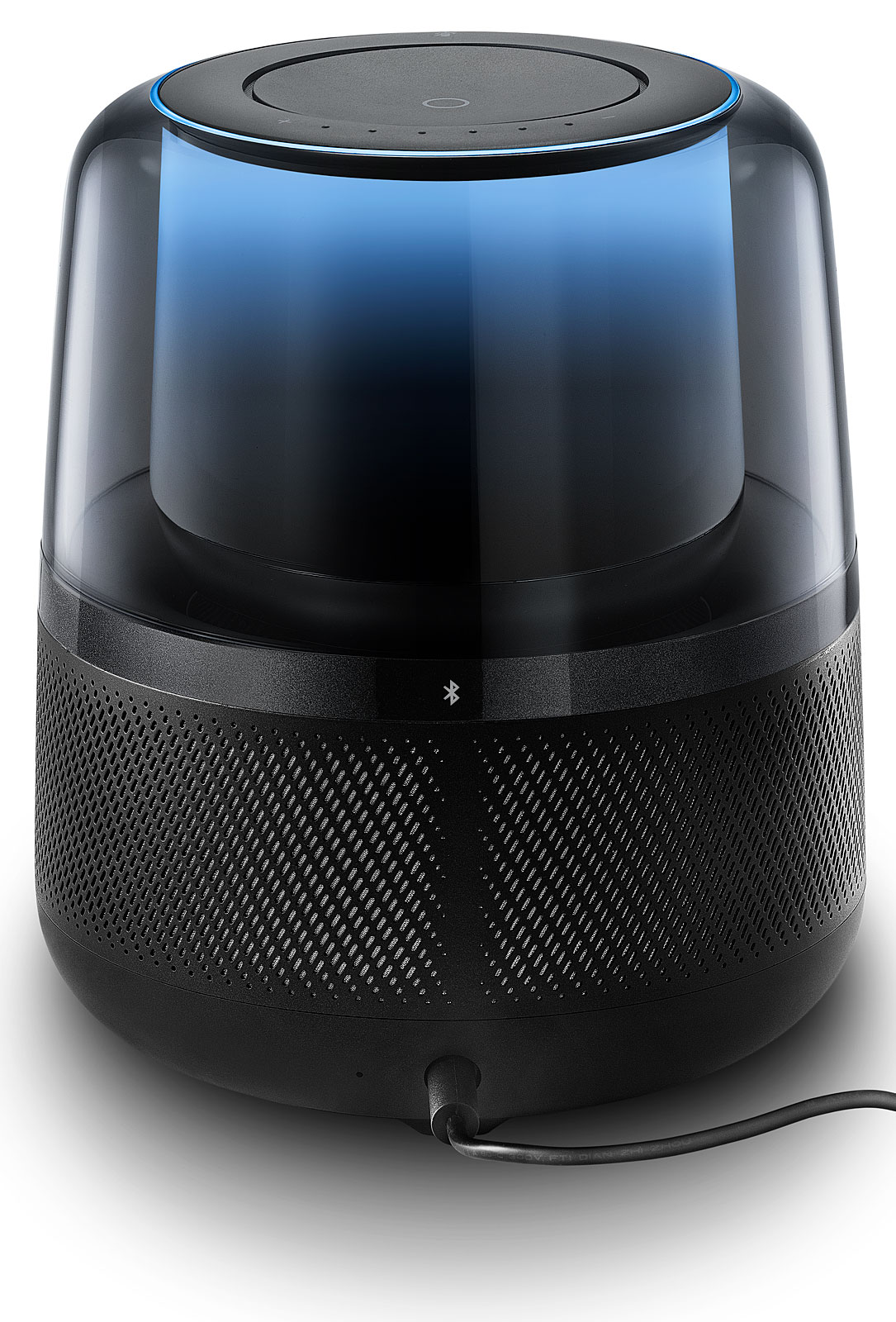 The Light
Yes, the Harman Kardon Allure has a light. It's blue. It's mostly there as feedback for Alexa. You can turn it off in the Alexa app. What's unknown right now is if you can use it as a traditional light, meaning turn it on and off at will.
I suspect one day you will, since the Allure receives regular updates over the air automagically.
The Sound
So how does this thing sound? Actually, really good. It is designed to be used in the home, so it has enough power to fill a large living room area. And with its 360 degree sound you can setup the speaker wherever you want and it will project into the room.
There is a subwoofer on the bottom of the Allure. It helps give the speaker a nice rounded-out sound and good bottom end. This isn't a portable unit (one's coming later) so it benefits from the extra power a wall outlet provides by converting that into sound performance.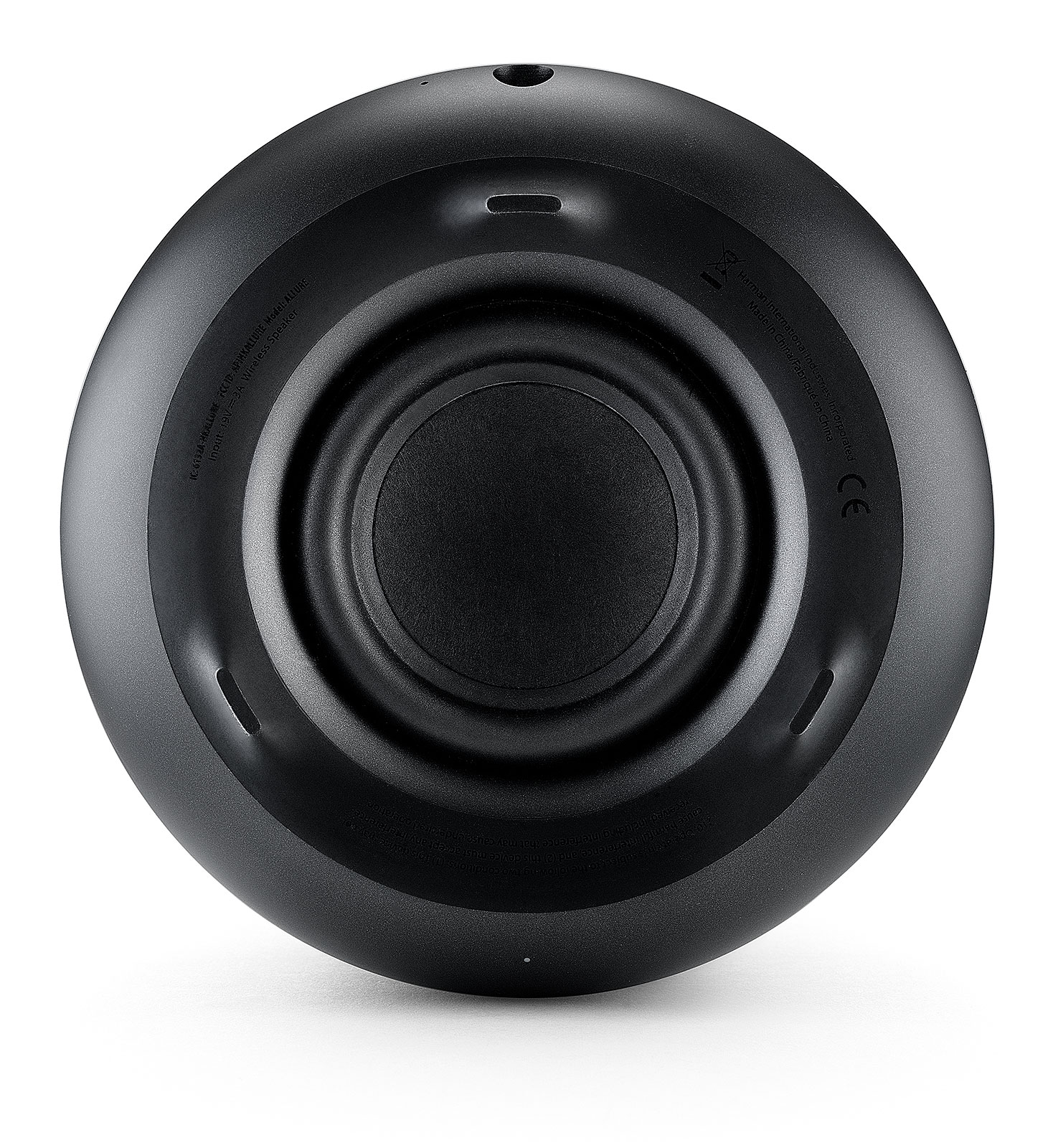 The Pricing
The Allure is a premium product and is priced as such at $249.95. For that price you are getting a product that will fill a large area of your home or office with sound, so keep that in mind when thinking about the price. This is essentially replacing your old stereo system of yore.
Where to get one
$249.95 buy direct on HarmanKardon.com: Free Shipping & Returns
$249.95 on WorldWideStereo.com: Free Shipping & Flex Pay
---
Conclusions
If you are already into the Alexa system or thinking about getting into it, the Allure is noteworthy and worth looking at. It is perfect for homes that have that large, open living room / kitchen area because it can fill that area nicely.